Han Slawik is an archotect and researcher. He holds a degree from Technical University of Braunschweig. He was a Professor at the University of Applied Sciences Coburg/Bavaria and a Professor of Experimental design and construction at the Leibniz University Hannover. He started studios for architecture and technology - architech - in which authored numerous experimental buildings and projects. He is an author of international publications, prices / awards, lectures about "container architecture" and "floating buildings". With container buildings he participated in Biennale Venice 2004, Biennale Sao Paulo 2011 (IBA DOCK), Exhibition "Living Spaces Today" in Havana/Cuba 2016 and Roadshow Cuba 2017, Building Expo Tiny Housing in Almere-Poort/NL2019.
Dr. Elizabeth English is an Associate Professor of Architecture at the University of Waterloo in Ontario, Canada. She was formerly Associate Professor - Research at the LSU Hurricane Center. Her experience in education, practice, teaching and research is in both the fields of Architecture and Civil Engineering. Dr. English is the founder and and director of the Buoyant Foundation Project, a not-for-profit organization based in Louisiana and Ontario that works on the development of amphibious foundation systems as a flood mitigation strategy that supports the preservation of traditional housing forms and cultural practices. Current projects focus on the needs of vulnerable low-income communities in south Louisiana, northern Canada, and Vietnam. Dr. English holds a Bachelor of Arts in Architecture and Urban Planning from Princeton University, a Master of Science in Civil Engineering from the Massachusetts Institution of Technology, and a PhD in Architectural Theory from the University of Pennsylvania.
Florentine-Amelie Rost is an architect, educator and researcher. The central aspect of her practice and academic work evolves around "city and water" on various architectural and urban scales. Together with her office partner Jörg Niderehe, she founded the architectural office Rost.Niderehe Architects I Engineers in Hamburg (Germany) in 2008, after winning the design competition "Houseboats on the Eilbekkanal." Upon completion, their first house boat received the "AIT- Living Application Award 2013" and was shortlisted by the German wood construction award "Deutscher Holzbaupreis 2011." During the last ten years Rost.Niderehe have built multiple floating residences and offices in Hamburg and have been involved in the development of a floating settlement on the Jinhai-Lake, near Beijing, China. From 2011 to 2014 Florentine-Amelie Rost taught urban design and interdisciplinary design projects at the HafenCity University in Hamburg, where she was also a research associate in the Department of Urban Design and Architecture from 2014 to 2017. As part of her doctoral thesis she currently examines how new demands affect the meaning and further development of inner-ctiy water surfaces.
Dr. Nguyen Duy Can currently works at Can Tho University in Vietnam, as an Associate Professor of Agriculture and Dean of the College of Rural Development. He has considerable experience in conducting research on farming systems, livelihoods of farmers under environmental change impacts in the Vietnamese Mekong Delta, notably flood-prone areas. Most recently, Dr. Can worked as Project Leader of "Vulnerability of Livelihoods in Flood-prone Areas along the Cambodia-Vietnam Border" Project, funded by the Stockholm Environment Institute (SEI), Sweden. Current research focuses on the alternative ways of living with floods, adaptation to climate change in the Lower Mekong Basin, especially Cambodia and Vietnam. Dr. Can holds a Bachelor of Agriculture in Can Tho University, a Master of Science in Agriculture Systems at the Asian Institute of Technology (AIT) in Thailand, and a PhD in Agricultural Science from the Kyushu University, Japan.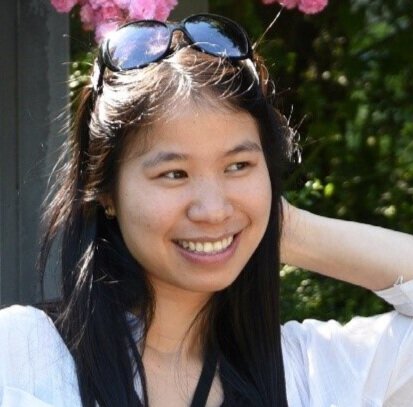 Tang Luu has been working as a researcher at the Center for Water Management and Climate Change – Vietnam National University, Ho Chi Minh City since 2017. She obtained her Master degree in Environmental Science, specialized in Integrated Water Management at Wageningen University, The Netherlands in 2017 and her Bachelor degree in Environmental Technology from University of Science, Vietnam National University, Hanoi in 2009. Her research interests include risk and disaster reduction, sustainable livelihoods, trans-boundary water governance, climate change adaptation, international relations, and environmental economics. She has been involving in several projects aiming to assess the impacts of upstream activities on the downstream Mekong basin, sustainable and flood-based livelihoods, and amphibious housing for vulnerable communities in the Mekong Delta. She thinks amphibious design is a great model to adapt to flood, especially given the uncertainties induced by climate change in the future. She is enthusiastic about studying the governance aspect regarding the feasibility of upscaling the amphibious housing model, particularly to discover how the local governments and communities perceive the concept.
Margaret Ikeda is an Associate Professor of Architecture at California College of the Arts (CCA) in San Francisco, California. She is Integrated Studio Coordinator and has developed the Buoyant Ecologies Studio curriculum which has received numerous national student awards. She is co-founder and co-director of the CCA Architectural Ecologies Lab that serves as a platform for collaborative research between designers, scientists, and manufacturers. The lab merges spatial practice with innovative techniques of material production and ecological research. Over the past five years the lab has produced multiple deployments of digitally fabricated substrates to explore ecological marine habitats. The most recent project called the Float Lab, is currently moored in the Port of Oakland and designed to test a new type of resilient floating breakwater. The Float Lab works with biological fouling to attenuate waves and create ecological habitats. The project received a 2018 Architect Magazine R+D award and was recently awarded a national 2019 American Institute of Architects (AIA) Innovation Award.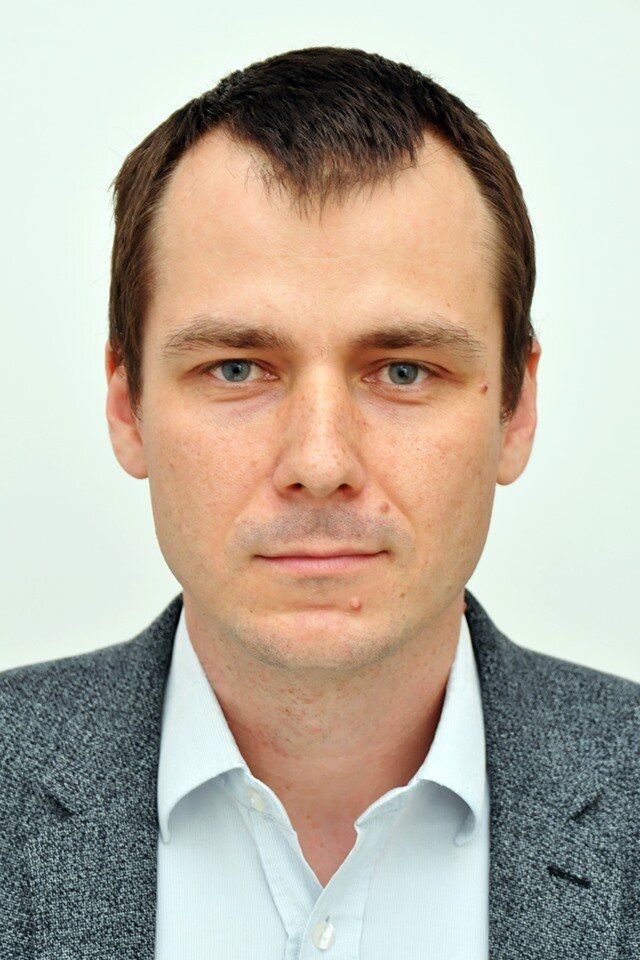 An architect, marine designer and researcher interested in the interpenetration of civil and naval architecture with special regard to floating buildings. Holds a PhD degree from the Faculty of Architecture, Warsaw University of Technology, Poland, where he works as an assistant professor, and a postgraduate degree in Naval Architecture from the West Pomeranian University of Technology in Szczecin. He is an experienced skipper and a partner in the naval architecture practice Kilson Design.